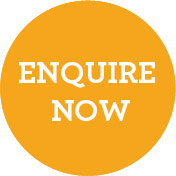 Looking for quality, well-priced pizza accessories?
Shawparth Food & Packaging Services, caters to restaurants, cafe's, caterers, and fast food vendors in supplying durable and premium quality pizza packaging products and pizza accessories at wholesale prices.
We offer a range of Pizza Oven, PIZZA Accessories & Supplies:
– Delivery Bags
– Pizza Tables
– Pizza Rack Covers
– Pizza Cutters
– Dough Perforates
– Pizza Servers
– Pan Grippers
– Pizza Peels & Pizza Shovels
– Pizza Box Inserts 9 & 12 inch
Check out our huge collection of pizza supplies, delivery bags, pizza tables, pizza rack covers, pizza cutters, pizza perforates, pizza servers, pizza grippers, pizza peels to name a few.
Whatever your pizza oven accessories need may be, we at Shawparth Enterprise have you covered. If there is an item your searching for that is no listed above just send us an enquiry and we will respond to your enquiry.